7 Tips to Launch and Advance Your Law Career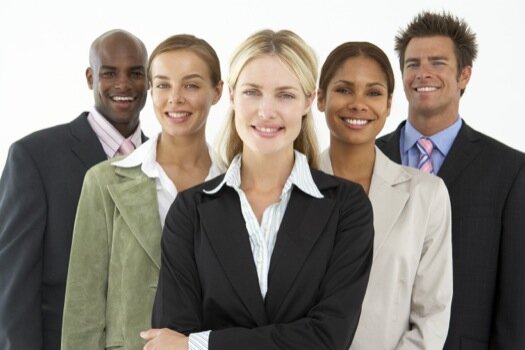 I have a news flash: it is hard to land a job you really love. You will see plenty of reports in the news about the unemployment numbers, and about the fierce competition, especially among law school graduates, to get a job offer right out of law school, but I'm not talking about just any job. I'm talking about the job you'll really love. Those are even harder to find.
Over the course of my career – both in helping students navigate law schools and in my current role in matching the brightest young professionals with some of the Twin Cities' best firms and corporations – I've learned seven key points to succeeding in both launching and advancing your law career.
Seven Key Points to Launching and Advancing Your Law Career
Develop a career plan. While you should be open to a wide range of experiences, you must have a plan to land the job you ultimately desire. This will help you stay motivated. With each position, you should have a purpose for getting access to the skills you need to get your next job. The skill sets that you acquire early can lead to a more satisfying career later.
Develop your own network. I learned very early in my own career the importance of making connections and building strong relationships. The sooner you build those lasting relationships, the better they'll serve you in the years to come.
Be your own advocate. This means you have to be a manager of your own career and career-related goals, and it's not always easy. But if you wait for someone else to be your cheerleader, you could be sitting on the sidelines a lot longer than if you cheer for yourself.
Figure out the right fit for you. This requires learning more about your new work environment and industry. For example, law students applying to a firm should learn about the business of law. You should also know about that firm's clients and observe the work of partners in building a book of business. Understanding how your office works is key to making the most of your working environment. It can save you from making a years-long mistake.
Be open to a wide range of career opportunities. So many students assume that they will find one specialty in their law program, graduate, and land in a desk chair at a law firm of their choosing faster than their fairy godmother can wave her wand. The reality often is, your first clerkship in your career is not the only one you'll hold. By opening yourself to gaining meaningful experience through a number of job channels, you'll have a more rounded resume that will appeal to more recruiters. I've done this, and have been blessed with many rich and rewarding career opportunities, from serving as Assistant Ramsey County Attorney to leading diversity efforts as an Associate Dean for Multicultural Affairs at William Mitchell College of Law.
Know your market. Especially if there's one particular area of practice that appeals to you. There's more to learning than just the textbooks. Read industry journals and publications to understand what influences it and how those changes can apply to your own career path.
Clerkships are a constant interview. You should use them to showcase your best skills and talents. You will need to maintain professionalism both within your work setting and outside the office at other work-related functions. This constant interview even continues as you begin your work as a new associate since you will be establishing your professional identity in the legal community. You always want to be viewed as already doing the job you want, and make yourself promotable.
It's easy to give in to panic and try to land any old job you can as you prepare to graduate. But trust me, it's easier now to work for the job you really want than to work at a job you don't love while searching for the one you do.
---
Valerie Jensen is the Executive Director of Diversity in Practice, an association of 28 law firms and 12 corporate legal departments with a single mission: to attract, recruit, advance, and retain attorneys of color in the Twin Cities legal community.
Valerie returns to the Twin Cities from Valparaiso University School of Law in Indiana, where she was the Executive Director of Career Planning. Prior to her move to Indiana, Valerie was the Associate Dean for Multicultural Affairs at William Mitchell College of Law. During that time, Valerie was chosen as one of 15 "Attorneys of the Year" by Minnesota Lawyer, for her efforts in promoting and supporting diversity and diverse attorneys in the Twin Cities area. While at William Mitchell, she also taught a seminar on Race and the Law, legal writing, academic support and exam writing workshops and served as director of the National CLEO programs Summer Institute held at William Mitchell. Valerie was an active member of Minnesota Black Lawyers Association (MABL), Minnesota State Bar Association and the Minority Bar Summit. Before assuming her role at William Mitchell, Valerie worked for the Ramsey County Attorney's Office, the Minnesota Supreme Court and the Minnesota Department of Public Safety. Valerie was born and raised in Minnesota and is very excited to return. She is a graduate of William Mitchell College of Law and Carleton College in Northfield, Minnesota.