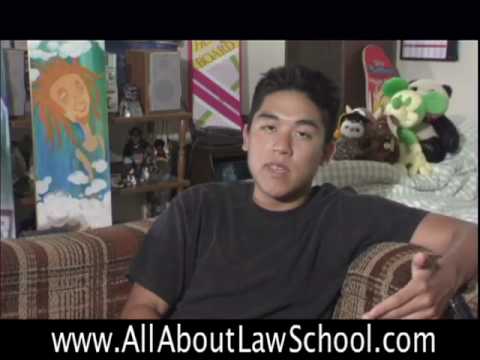 If you're in law school, you probably know what a "gunner" is. In short, it's a person who frequently raises their hand to talk in class.
Gunners seem like they just want to hear themselves talk. They seem to want to impress their classmates and the professor with their knowledge.
Most law students are annoyed by gunners. But not every student who talks a lot has the same motives as a gunner. Sometimes students who are very interested in the subject matter can get the reputation of being a gunner.
There is an impression for new law students that someone who talks a lot in class must be more knowledgeable or smarter. However, as law school progresses, you quickly learn that the smartest kids in the class are often the quietest kids in the class.
This video interviews law students about their impressions of gunners in law school.
See also...
3 Responses to "Law School Gunners – How Not to Be a Gunner"
blawdill Says:
May 14th, 2009 at 12:49 am

DONT BE A GUNNER!

JN Says:
May 19th, 2009 at 11:37 pm

We didn't have a name for them a few years back. We just knew who they were and made every effort to audibly groan whenever their helium-filled hands rose only so that they could offer some hypothetical scenario for the professor.

As it has been said, DON'T BE A GUNNER!
Leave a Reply