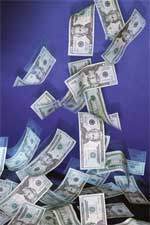 In our recent article, "Why Most Law School Graduates Earn Less Money Than They Expect," we discussed the incorrect impression many new law students have regarding their future income. Many students incorrectly think they will earn a six digit salary upon graduating from law school because some top students earn this. In response, the CALI Pre-Law Blog made this great point:
[S]ome students may get the impression that if a person doesn't get the right ranking at the right school in the first year, thereby missing out on the big law firm job, then they are stuck with $40,000 by default.
The PreLaw Blog then links to articles with more information on the range of salaries available to law students. Read the entire Pre-Law Blog article (and links to salary ranges near the bottom) to learn more about salary ranges and estimate how much money you will earn.
See also...
2 Responses to "The Amount of Money Law School Graduates Actually Earn"
» Law School Guide - Law School 1L, 2L, and 3L Says:
January 22nd, 2007 at 10:23 am

[...] The Amount of Money Law School Graduates Actually Earn [...]

Is Law School a Good Investment? - Law School Students 1L, 2L, and 3L - Top Law Student.com Says:
July 22nd, 2007 at 10:28 pm

[...] make surprisingly little money (see Why Most Law School Graduates Earn Less Money Than They Expect, The Amount of Money Law School Graduates Actually Earn, and More on Graduating Law Students' Employment [...]
Leave a Reply